The Lord Is Come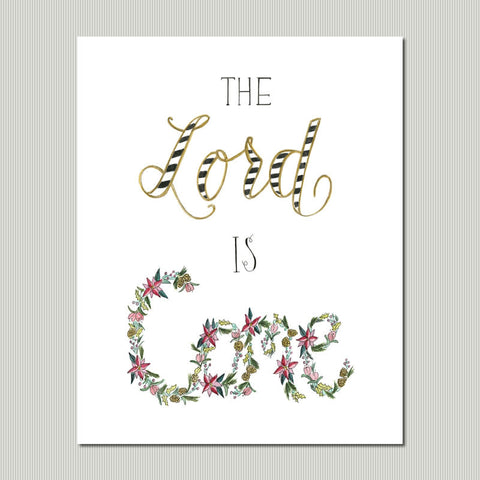 At first, we thought it was enough to have a "Joy to the World" print. Then we thought: but WHY should the world be joyful? Well, the answer is in the very next line of one of the best Christmas carols ever penned. The LORD is COME! We mirrored the style of our Joy print with the same beautiful flowers + stripes, and while we think they look great separately, they're even better (and more meaningful) together.
All of our wall art prints are done on heavy weight, high quality, fine linen textured paper.
Digital Download option is provided in 8x10 600dpi jpg format. May be used for personal purposes only - reproduction or alteration for commercial purposes is strictly prohibited.
---
More from this collection