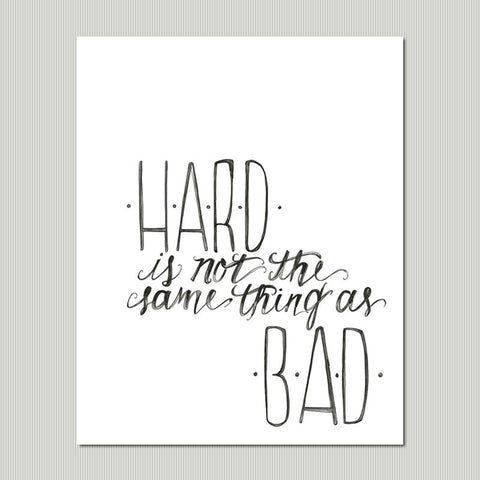 It's true. Hard is NOT the same thing as bad...even when it feels like it. Whether it's sickness or sorrow or a teenager's surliness, "we know that God works all things together for good of those who love Him and are called according to His purpose." We need this simple reminder often in our busy everyday lives, and we thought you just might too.
All of our wall art prints are done on heavy weight, high quality, fine linen textured paper.
Digital Download option is provided in 8x10 600dpi jpg format. May be used for personal purposes only - reproduction or alteration for commercial purposes is strictly prohibited.
---
More from this collection