Joy to the World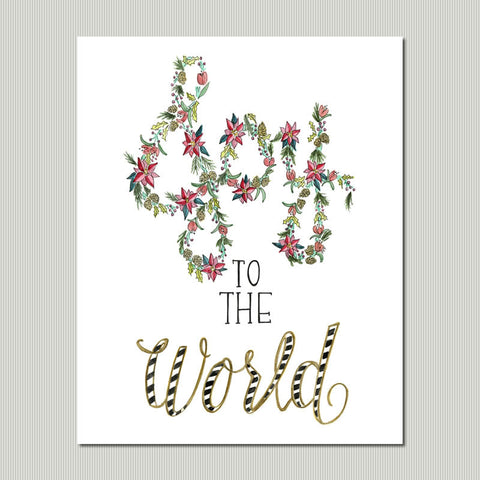 When the Joy you're talking about is the Savior of the World, it's hard to imagine anything more perfect than an explosion of happy flowers. So, that's just what we drew--in unexpected twists on classic Christmas colors of deep berry, teal, mint, and gold. Finish that off with preppy black, gold, and white stripes for a bit of pattern mixing and--we know we're not supposed to play favorites, but we just can't help ourselves--this one just might be our fave.
Pssst...It pairs perfectly with our, "The Lord Is Come," print. They're great separately, but together? (Kisses fingers like an Italian grandpa) They're yuletide perfection.
All of our wall art prints are done on heavy weight, high quality, fine linen textured paper.
Digital Download option is provided in 8x10 600dpi jpg format. May be used for personal purposes only - reproduction or alteration for commercial purposes is strictly prohibited.
---
More from this collection