Do Not Grow Weary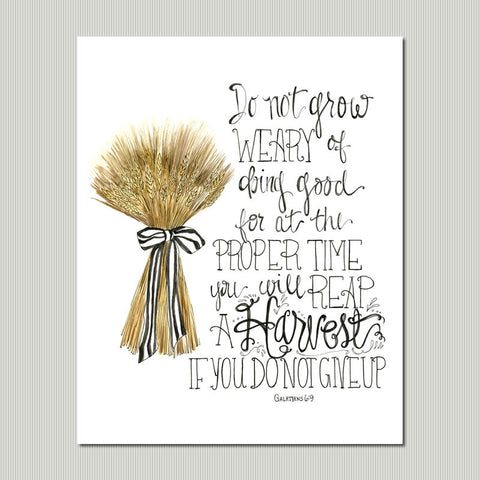 We're pretty sure that Galatians 6:9 is every mother's mantra. Of course, it doesn't take little kids pulling at your sleeves all day to need a reminder to "just keep swimming." Life--work, illness, marriage, all of it--requires so much perseverance. We loved the opportunity create an artistic reminder that, whatever your challenges in life, you will reap a harvest if you do not give up.
All of our wall art prints are done on heavy weight, high quality, textured paper.
Digital Download option is provided in 8x10 600dpi jpg format. May be used for personal purposes only - reproduction or alteration for commercial purposes is strictly prohibited.
---
More from this collection