Call Her Blessed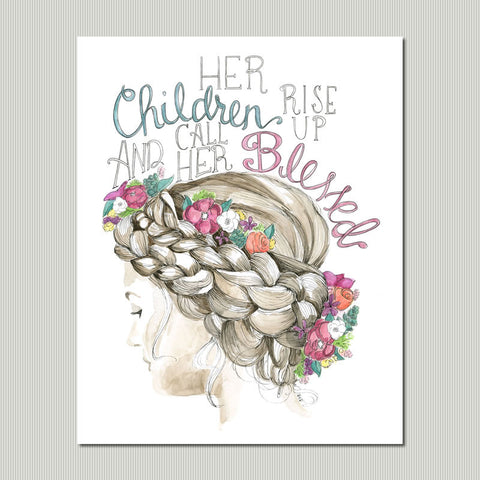 Proverbs 31:28 says that, "Her children rise up and call her blessed." And, while there are some days that it feels like they call us every last thing but blessed, our hope and prayer is still that this would be so.
So much so that we made a print about it to hang as an encouragement!
We drew this beautiful mama with her head encircled with braids with another verse in mind. Proverbs 17:6 describes children as a crown, and we hope that you will remember that, even--or especially--when you are feeling less than royal in your spitup stained sweats and messy bun.
All of our wall art prints are done on heavy weight, high quality, fine linen textured paper.
Digital Download option is provided in 8x10 600dpi jpg format. May be used for personal purposes only - reproduction or alteration for commercial purposes is strictly prohibited.
---
More from this collection