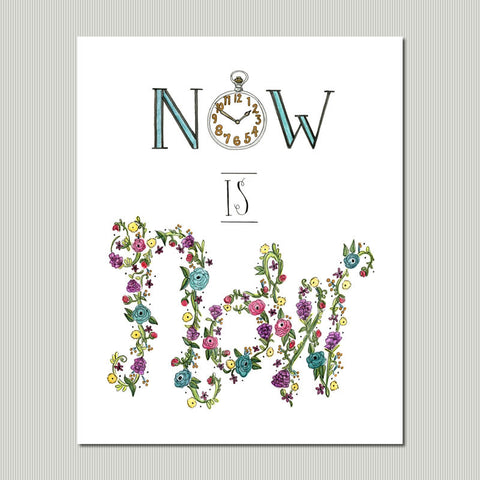 Life can be hard, y'all. And it's so easy to wish the sticky, tricky, yucky moments away--to wish the toddler were potty-trained, an illness would end, that gripey teenager's hormones would just calm down already. And if that means fast-fowarding a day or 300, so be it. But the truth is that we will never get today--this very moment--back, and wishing just don't make it so. Now is NOW, y'all. Let's make it count. (We're thinking we need a copy of this one in every room).
All of our wall art prints are done on heavy weight, high quality, fine linen textured paper.
Digital Download option is provided in 8x10 600dpi jpg format. May be used for personal purposes only - reproduction or alteration for commercial purposes is strictly prohibited.
---
More from this collection